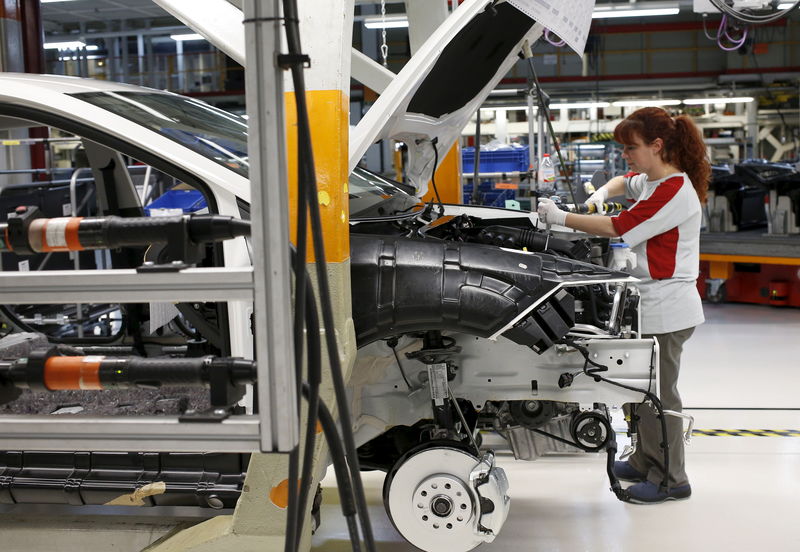 © Reuters.
Investing.com - Here's a preview of the top three things that could rock markets tomorrow.
1. Consumer in Focus
The economic calendar winds down on the final trading day of the week with another update on the U.S. consumer from the University of Michigan.
The University of Michigan's preliminary , due at 10:00 am ET is forecast to show a reading of 95.9, up slightly from the last month's reading of 95.5, while consumer expectations data will also be in focus.
With the holidays not far away, the U.S. consumer, the backbone of the economic growth this year, is set to come under increased scrutiny.
2. Oil Rig Count Rolls In
Traders will look to the latest rig count data due Friday for insight into whether U.S. producers continue to relentlessly pump out millions of barrels of oil.
Data last week showed the number of oil rigs operating in the U.S. fell by 8 to 822.
The weekly rig count is an important barometer for the drilling industry and serves as a proxy for oil production and oil services demand.
Fears that a slowing global economy, owing to trade tensions, would keep a lid on oil demand has been one of the main factors limiting upside in oil prices.
But with the U.S. and China inching ever closer to a trade deal, those fears have receded slightly, helping crude prices find their footing.
3. Magna Earnings Puts Autos in Focus
Magna International (NYSE:MGA), suppier of mobility technology to the automative industry, reports earnings before the opening bell.
The auto supplier's earnings will also be closely parsed for read on the backdrop for autos at a time when the slowdown in the global economy has stifled demand for autos, keeping production in check, particularly in North America and Europe.
During a call with investors in the post-second-quarter earnings call, Magna CFO Vince Galifi warned of further softening in North America, and in Europe, amid heightened macroeconomic uncertainty.
Magna is expected to report earnings of $1.34 a share on revenue $9.31 billion.
Original Article