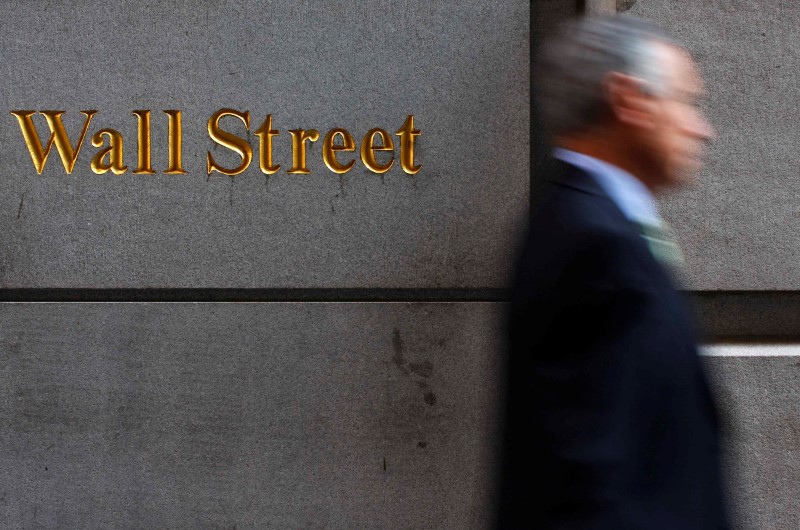 © Reuters. U.S. Stocks Fluctuate on Trade Woes; Bonds Rise: Markets Wrap
(Bloomberg) -- Stocks fluctuated, while Treasuries rose as investors remained on edge about whether the U.S. and China will be able to hash out a partial trade deal. The dollar advanced.
The S&P 500 swung between gains and losses after a report said farm purchases have become another of several issues in negotiations between the world's two largest economies. Trade-sensitive tech shares fell sharply following the report and then quickly returned to their advance. The Dow Jones Industrial Average led indexes as Walt Disney (NYSE:DIS) Co. surged following the debut of its streaming service.
The 10-year Treasury yield fell the most in more than a week, while the dollar rose for the seventh time in eight sessions to the highest in a month. The yen advanced along with gold. West Texas crude rose to $57 a barrel.
"A couple of weeks ago, it looked like that phase one deal looked all but certain. I think the market started to price in a really positive outcome on the trade side," said Jeff Mills, chief investment officer at Bryn Mawr Trust. "Although I do think that progress is moving in a positive direction, I think it would be foolish for us to assume that we're going to move completely in a positive direction in trade without any type of intermittent setbacks."
The prospect of a deal between the world's two biggest economies has become key to sustaining a rally that drove American stocks to records, as it appears the Fed will be on the sidelines for a long time. The U.S. and China have yet to announce a new location or time to seal the agreement after an international gathering in Chile was canceled, and it's unclear whether Trump's renewed threats will move things forward.
Elsewhere, emerging-market shares fell as Hong Kong's benchmark stocks gauge slumped as the city endured a third day of unrest. Japanese shares retreated along with those in South Korea and Australia. New Zealand's dollar jumped after the country's central bank unexpectedly kept interest rates unchanged.
These are the main moves in markets:
Stocks
West Texas Intermediate crude rose 1.1% to $57.42 a barrel.
Gold climbed 0.4% to $1,461.46 an ounce.
Original Article