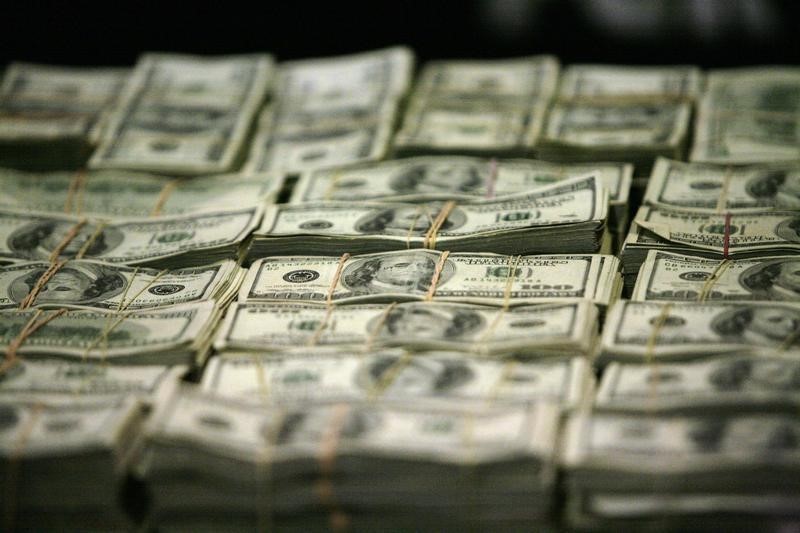 © Reuters.
Investing.com - The U.S. dollar dipped slightly from earlier highs, as investors digested recent trade developments and private payrolls growth tumbled.
Bloomberg reported earlier in the day that U.S. officials still expect a phase one deal with China before the next scheduled U.S. tariff increase on Chinese imports on Dec. 15.
China's Foreign Ministry reiterated Beijing's insistence on "equality" in any phase one deal. The news came just one day after President Donald Trump said that there was no deadline for a trade deal for China and that it may be after next year's U.S. presidential election.
Elsewhere, data from the ADP suggested that private sector job growth fell to a six-month low in November, increasing worries about the labor market.
"The job market is losing its shine," Mark Zandi, chief economist of Moody's Analytics, said in a statement. "Manufacturers, commodity producers, and retailers are shedding jobs. Job openings are declining and if job growth slows any further unemployment will increase."
The U.S. dollar index, which measures the greenback's strength against a basket of six major currencies, slipped 0.2% to 97.518 as of 11:12 AM ET (16:12 GMT). The dollar was higher against the safe-haven Japanese yen, with USD/JPY up 0.2% to 108.78.
Elsewhere, the pound rose to an almost seven-month high on renewed confidence that the Conservative Party will win the general election on Dec. 12. GBP/USD gained 0.9% to 1.3108 and EUR/USD was up 0.1% to 1.1088.
Original Article