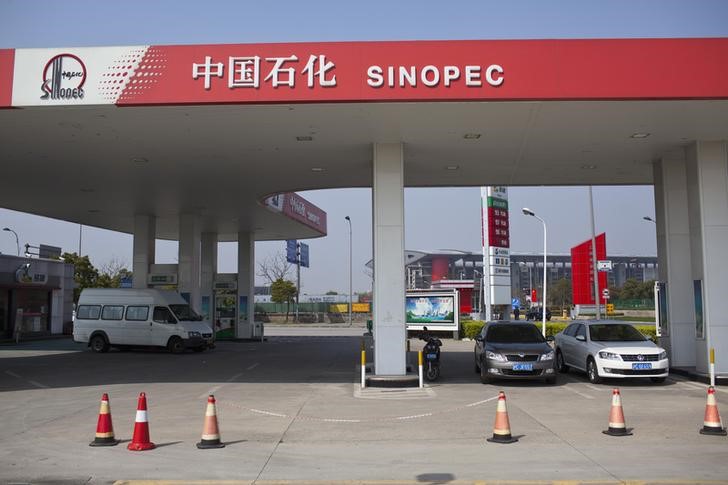 © Reuters.
Investing.com --
Crude oil prices fell to their lowest in two weeks on Tuesday after President Donald Trump threatened to hold off from a trade deal with China for another year, less than two weeks before the next round of U.S. tariffs on imports from China is set to come into force.
By 8:30 AM ET (1330 GMT), futures were at $55.42 a barrel, down 1.0% from late Monday in New York, while the international benchmark Brent was down 0.9% at $60.36 a barrel.
Trump's comments, which followed hard on the heels of more threats of tariffs against Brazil, Argentina and France in the last 24 hours, shook the mood of complacency in markets created by weeks of vague promises that a deal to de-escalate the economically damaging trade war was just around the corner.
Adding to the misery were fears that the Organization of Petroleum Exporting Countries won't be able to reach a consensus on cutting output further in the new year when ministers from the cartel and other allied producers meet on Thursday and Friday.
"If OPEC keeps the status quo and doesn't cut deeper, the global oil market will be fundamentally oversupplied to the tune of 0.8 million barrels per day (bpd) in the first half of 2020," Bjørnar Tonhaugen, head of oil market research at consultant Rystad Energy in Oslo, said via Twitter.
Last week's reports had suggested that Saudi Arabia, the de facto leader of OPEC, would try to achieve more actual restraint by securing promises of more discipline from those countries that are producing above their quota, such as Iraq and Nigeria. However, another country that has failed to meet its obligations under the existing deal is Russia, the leader of the non-OPEC producers who are party to the output restraint deal.
Russian Energy Minister Alexander Novak repeated on Tuesday that he wants Russia's production of condensate to be excluded from calculations of its output ceiling – a solution that would notionally end Russian overproduction without reducing actual output at all. Russia has produced around 10% above its output ceiling in recent months.
By contrast, OPEC's output fell last month by an average of 110,000 barrels a day, according to the latest third-party estimate compiled by Bloomberg.
The new risks to demand and the uncertain outlook over supply will ensure that Tuesday's weekly update from the American Petroleum Institute on U.S. supplies is closely watched. The figures are due at 10:30 AM ET. Analysts expect official government data out Wednesday to show a drop of some 1.8 million barrels in crude stocks last week.
Elsewhere, RBOB gasoline futures fell 0.9% to $1.5955 a gallon, while natural gas futures rose 3.3% to $2.406 per million BTU.
Original Article