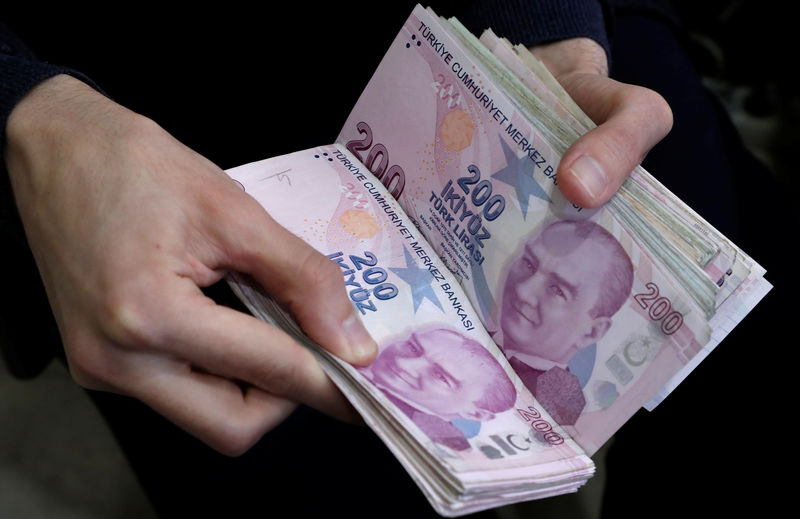 ISTANBUL (Reuters) - Turkey's consumer price inflation rose to 10.56% year-on-year in November, official data showed on Tuesday, returning to double digits after recording its lowest level in nearly three years a month earlier.
A Reuters poll forecast inflation at 11% in November.
Month-on-month, consumer inflation stood at 0.38% in November, compared with a poll forecast of 0.7%.
Annual inflation surged last year as Turkey's currency crisis sent the cost of imports soaring. In November 2018 it stood at 21.6%, but fell back to 8.55% last month.
The producer price index declined 0.08% month-on-month in November for an annual rise of 4.26%, data from the Turkish Statistical Institute also showed.
Original Article