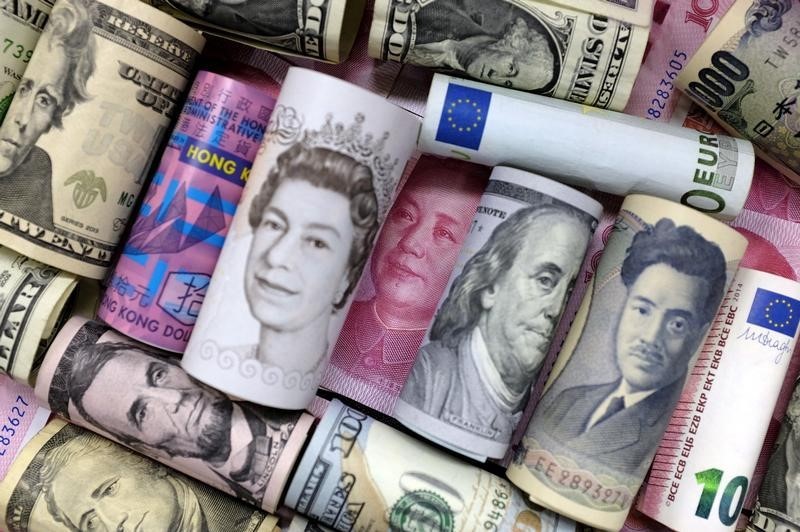 © Reuters.
Invesing.com – The U.S. dollar inched higher Thursday, on improved risk sentiment amid optimism that the U.S-China trade war may be nearing an end and easing tensions in the Middle East.
The U.S. dollar index, which measures the greenback against a trade-weighted basket of six major currencies, rose by 0.17% to 96.17.
China's commerce ministry said on Thursday that Vice Premier Liu He is set to sign the phase one trade deal in Washington next week, stoking hopes that the partial deal will eventually pave a path for both nations to end their months-long trade war.
As well as positive trade news, de-escalating tensions in the Middle East kept safe-haven currencies on the back foot, underpinning the move higher in the greenback.
USD/JPY rose 0.34% to Y109.47.
The pound, meanwhile, continued to wobble after Bank of England Governor Mark Carney suggested the central bank was mulling near-term stimulus as its economic forecasts may have been somewhat lofty.
"The takeaway is that the Monetary Policy Committee could be more inclined to ease policy further," Rabobank's Jane Foley said. "These policy risks are likely to be accentuated if political uncertainty builds again in the U.K."
GBP/USD fell 0.32% to $1.306 and drew little reaction on news that U.K. lawmakers backed Prime Minister Boris Johnson's Brexit deal agreed with the EU last year.
The outcome of the vote was largely expected, however, following the ruling Conservative party's commanding win in the general election last month.
The euro was roughly flat at $1.111 even as German industrial output topped economists' forecasts.
USD/CAD rose 0.35% to C$1.308, as weaker Canada housing data did little to ease investor jitters that the recent downtick in economic growth would persist.
Original Article