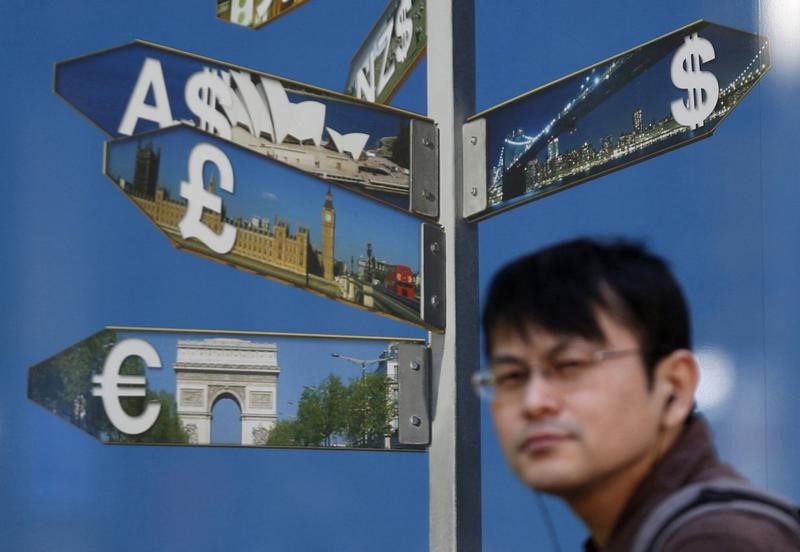 © Reuters.
Invesing.com – The U.S. dollar fell Wednesday on data showing inflation remained muted, while the conclusion of the U.S.-China phase one trade deal had a muted impact on the greenback.
The U.S. dollar index, which measures the greenback against a trade-weighted basket of six major currencies, fell by 0.15% to 97.23.
The U.S. and China signed the first part of their long-awaited trade agreement on Wednesday. But with the deal largely priced into markets, the dollar was largely unmoved following a slide amid weaker wholesale inflation data.
The Labor Department said its producer price index, which measures prices that businesses receive for their goods and services, slowed to a pace of 0.1%, below economists' forecasts for 0.2% rise. In the 12 months through November, the PPI rose 1.3%, in line with forecasts of 1.2%.
GBP/USD rose 0.09% to $1.303, even though the case for a Bank of England rate cut strengthened after the latest U.K. economic data showed the pace of inflation slipped to three-year lows.
"The market is considering the likelihood that the Jan. 30 (Bank of England) monetary policy meeting could bring a potential change in interest rate policy," Rabobank said.
EUR/USD added 0.22% to $1.115 as softer eurozone industrial production data did little to ease worries about stuttering growth in the economic bloc.
USD/CAD slipped 0.13% to C$1.3043 as the loonie was pressured by a fall in oil prices on the heels of data showing a large build crude product inventories.
Original Article