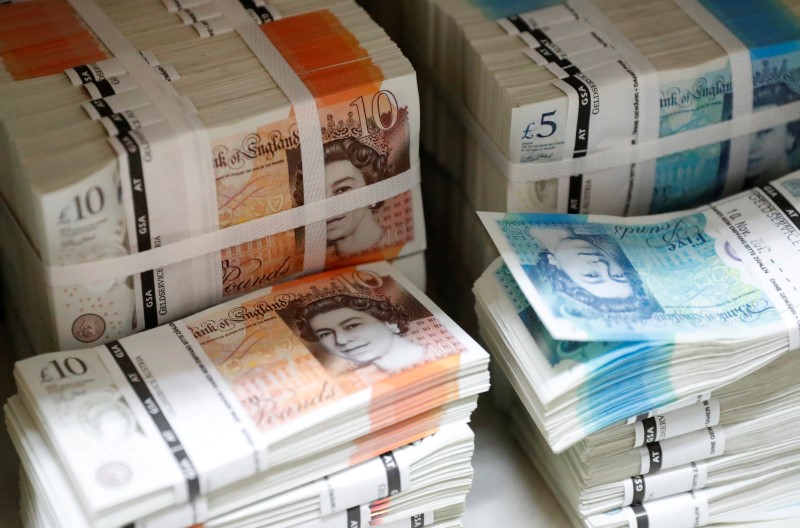 © Reuters.
Investing.com - A tone of caution prevails in the foreign exchange markets Wednesday, ahead of the signing of the much-awaited trade deal between U.S. and China.
At 03:25 ET (0825 GMT), the safe-haven yen was slightly firmer against the U.S. dollar, with USD/JPY trading at 109.91, down 0.1%, while the euro was marginally lower against the dollar, with EUR/USD at $1.1120, down less than 0.1%. A preliminary reading of 2019 German GDP due at 4 AM ET (0900 GMT) may have some impact on that pair.
The formal agreement is aimed at drawing a line under 18 months of tit-for-tat tariff hikes that have hurt global growth, but it will not end the trade dispute between the world's two largest economies. This was made clear overnight when U.S. Treasury Secretary Steven Mnuchin said existing tariffs on Chinese goods would stay, pending further talks.
Elsewhere,sterling has climbed back above the $1.30 level, helped by comments from Prime Minister Boris Johnson who said late Tuesday that he considers "very likely" the U.K. will get a "comprehensive trade deal with the EU by year-end."
It's debatable how long this pair can remain above this level given the recent comments from a number of members of the Bank of England's Monetary Policy Committee, suggesting the bank may be edging towards a rate cut.
In a speech earlier, Bank of England policymaker Michael Saunders repeated his support for a rate cut to support an economy weakened by Brexit and other uncertainties.
"It probably will be appropriate to maintain an expansionary monetary policy stance and possibly to cut rates further, in order to reduce risks of a sustained undershoot of the 2% inflation target," Reuters quoted Saunders as saying.
"With limited monetary policy space, risk management considerations favor a relatively prompt and aggressive response to downside risks at present."
"News that the BoE is turning a little more dovish, plus no signs of a serious U.S. slow-down, suggests GBP/USD may be spending more time at the lower end of its 1.29-1.35 trading range, " according to an ING research note.
The release of inflation data later Wednesday, at 04:30 ET (0930 GMT), could have some impact. The headline CPI inflation is expected to arrive at +0.2% on the month in December while the annualized figure is seen steady at +1.5%.
Elsewhere
Original Article