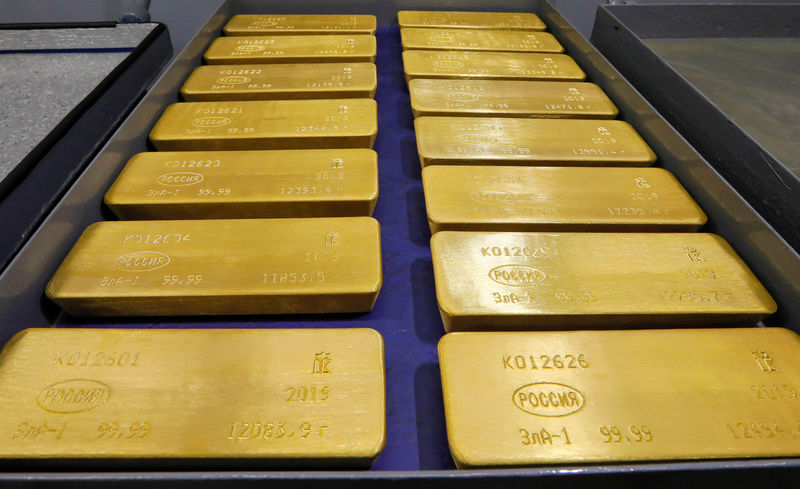 © Reuters.
Investing.com – Gold prices continued to fall on Friday in Asia as U.S.-Iran tensions deescalated, sending relief to market.
Gold Futures traded 0.44% lower to $1,547.45 per ounce by 11:00 PM ET (04:00 GMT). Prices of the precious metal dropped nearly 4% from this week's peak.
On Wednesday, gold prices soared to $1,611, a seven-year high, after Iran fired ballistic missiles at two Iraqi air bases housing U.S. forces.
But the day after, U.S. President Donald Trump said he opted to impose new economic sanctions on Iran rather than calling for military action against the country.
Investors' appetite for riskier assets improved as the move cooled down the tensions between the two countries and a war in the Middle East became more unlikely.
Most Asian markets continued to climb on Friday morning as well, as trade negotiations between the U.S. and China continued to move forward.
China's Vice Premier Liu He, head of the country's negotiation team in China-U.S. trade talks, is set to visit Washington next week to sign a trade deal with the U.S.
"We will have a symbolic event of Sino-U.S. dialogue. Given the current strength of the market, it is hard not to expect this rally to continue for the time being," Norihiro Fujito, chief investment strategist at Mitsubishi UFJ Morgan Stanley Securities in Tokyo, told Reuters.
Original Article